Message from the LRC
A warm welcome from the Learning Resource Centre (LRC). It has been lovely to meet lots of year 7's this term, as well as see all our regular library users. The library is a great space for reading, playing board games, doing jigsaw puzzles, creating with lego/craft and catching up on homework.
We have some very keen year 7's and 8's who are already working on our reading challenge.
Remember to come to the library to collect a worksheet each time you finish a book and while you are here, take a look at our wonderful library dragon Sonnet, created by Abi.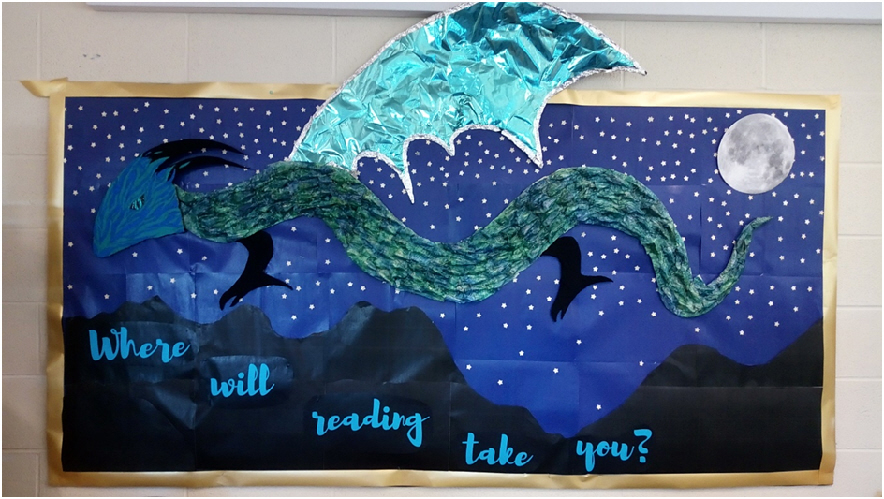 In the LRC we have a 'no mobile phone' policy and this encourages good social interaction and makes it a popular space to spend break and lunchtimes. To balance everyone's needs, we also like to provide some calm time in the library. On Whisper Wednesdays we ask pupils to be quieter at lunchtime. On Mindful Mondays we have meditations and mindful activities at breaktime to set us up for a great week ahead.
Kind regards,
Ms Mesley
Assistant Librarian